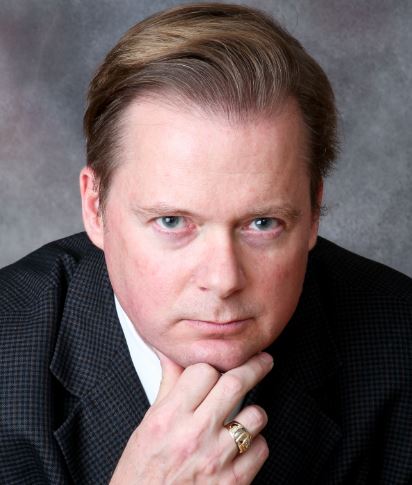 George Mentz JD MBA  ( 乔治·孟子 ) is a global entrepreneur, attorney, and international award winning author and educator based in the United States.  Mentz is the first law professor in the USA to be triple board certified in: management consulting/international law, wealth management/financial consulting, and financial planning along with having an earned MBA and JD/Doctor of Jurisprudence degree and US law license.  Counselor Mentz is one of the few  JD/MBA holders in the USA to earn a CILS Graduate Cert./Diploma in International Legal Studies.
Mentz is a two-time national award-winning speaker/professor, and a world recognized author/historian of over a 40 Books and Audio books and hundreds of training programs worldwide. Mentz is a serial entrepreneur who has provided ISO Certified education and certifications  to thousands in over 25 nations and trained people in over 150 countries.
As an e-learning pioneer, Professor Mentz has personally taught over 250 courses in law, MBA, or business in the last 20 years. Again this year, Mentz has had various bestselling books in the areas of :: Management, Finance, Education and Training, Money and Monetary Policy,  Comparative Religion,  Wealth Management, Developmental Psychology, Metaphysics &  Philosophical Criticism, Cognitive Neuroscience & Cognitive Neuropsychology, Mysticism, Project Management, Religion, and in Spirituality.
Mentz is has written frequently as a Newsmax Insider Economics and Finance Commentator and has been on the "Dream Team" writer for National Underwriter and a "Brain Trust" writer for other finanical media outlets. Mentz has written many books on self help and spirituality and has won an IBA Award for his book "Quantum Bliss"  Mentz has also been chosen to write the definitive book on the "success principles" of President Donald Trump by a top publishing house. The blockbuster book will come out in the Summer of 2020.
This site illustrates the background of the world recognized management consultant, Dr.jur.  George Mentz  (Counselor of Law)  —    Mentz is a licensed US attorney who holds a: Doctor of Jurisprudence JD Degree, an MBA, and an International Law Graduate Dip/Certification,  along with several other advisory credentials and wealth management designations. Counselor Mentz  and his diversified education and consulting companies have provided advisory and professional development related services to thousands of professionals on all major continents,  to Financial Times Global 500 companies, and privately held corporations in over 20 nations.  With strategic educational capabilities, onsite &  e-learning programs, executive training content, metrics,  coaching and consulting, George Mentz and the Global Academy of Finance and Management have assisted thousands of professionals and major companies globally with:  personal development, soft skills, public relations, personal certification, standards accreditation, business skills, and more.
Counselor Mentz – Diplomatic & International Law Training – Mentz has completed "The Published Graduate State Department Recommended Foreign Service Education" relating to: Foreign Policy and Foreign Service while at ABA Law Schools and AACSB Accredited Business Programs and regionally accredited universities. FULL LIST: • English & Composition 18 credit hrs • Western Civ. & U.S. History • U.S. Political Systems (College Major) • Comparative Politics & Comparative Law (College and Law School) • Geography during BA in Politics • Economics ( Micro and Macro during MBA program) • Non-Western Law/History (EU Law and Latin Law ) • International Trade/World Finance/Economic Development (during MBA) • U.S. Political System (Legislative Process (Tulane Law School), Role of President, Constitution, PACs, etc. (Constitutional Law I&II Loyola Law) • U.S. Economic, Social, and/or Intellectual History (Majored in Political Science) • International Affairs (MBA) • U.S. Foreign & International Relations (During Political Science Degree, Law Degree and MBA Degree) • Immigration Law • European Union Law   * Citation 
Prof. Mentz is an Award-Winning Author and Finalist in the "Self-Help: General" category of the 2016 International Book Awards
Prof. Mentz is a featured keynote expert, lecturer and speaker for the online Wealth Management Courses for Texas A&M University Law Schools Post Doctorate LLM program and formerly for the Thomas Jefferson School of Law's Wealth Management programs.
"Double accreditation would signal that you've completed a degree from one of the top schools in the world." ~ George Mentz as Quoted in the Wall Street Journal
As seen in CBS, NBC, ABC, FOX, AP, UN, WSJ, NYT, Arab Times, Hindu, FINRA, UN, Fin Times and more.